The Benefits of Owning a SERVPRO Franchise
3/31/2022 (Permalink)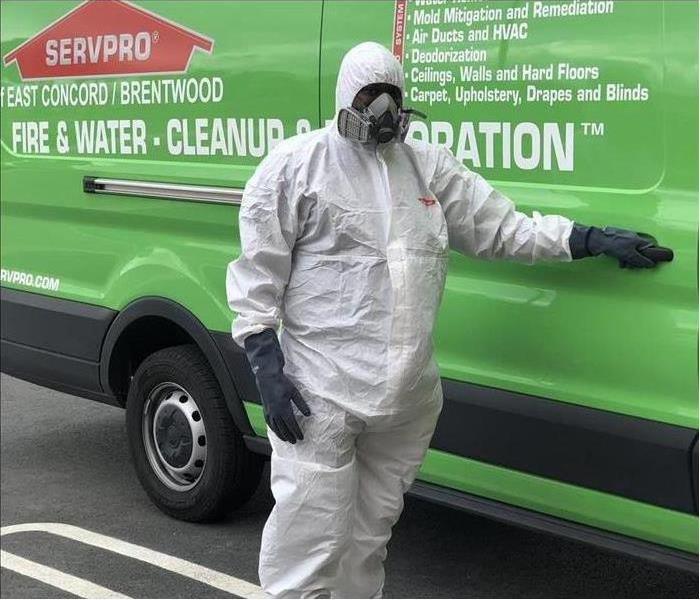 Our team is trained in the best cleaning techniques, and we prepare them with safety suits and protective gear.
The Benefits of Owning a SERVPRO Franchise
Have you ever dreamed of owning a business in Brentwood, CA, but don't know where to begin? A SERVPRO franchise could be right for you. Consider the following benefits of joining SERVPRO's family.

Minimal Risk

Owning one of our franchises ensures you can be successful and avoid some of the pitfalls of starting a business from scratch. Among the reasons our franchisees give for wanting to be a SERVPRO owner are:
It costs less than creating a new business

Success is quickly achievable

Prior business experience is not a requirement


Strong Reputation
Since its founding in 1967, SERVPRO has been setting standards for disaster cleanup and helping individuals and businesses rebuild after fires, floods, and a wide range of natural and human-created disasters leading to biohazardous contamination.

Every SERVPRO certified franchise adheres to the highest standards set by The Centers for Disease Controls, The Environmental Protection Agency and The National Sanitation Foundation. Our state-of-the-art methods, immediate response, and wide support network are responsible for the numerous awards and recognitions we continue to receive.

Exceptional Support

Although SERVPRO franchises are locally owned and operated, they can rely on SERVPRO's corporate team to train, advise and stand by them to ensure that their businesses grow and remain profitable. SERVPRO also encourages communication and support among franchise owners to ensure its service quality and promote its company culture.

Stringent Vendor Qualifications

Careful vetting by the SERVPRO Research Center ensures that every franchise has access to vendors who offer value pricing for services that correspond to SERVPRO's exacting standards. Selecting industry leaders whose services and supplies cover many geographic territories ensures consistency, accountability, and the highest level of customer satisfaction for which our franchises are known.
If you are looking for an opportunity to own a business in Brentwood, CA, but want the resources of a corporation with national reach, consider a SERVPRO franchise to make your dream come true.