3 Reasons a Restoration Company's Response Time Matters
2/18/2022 (Permalink)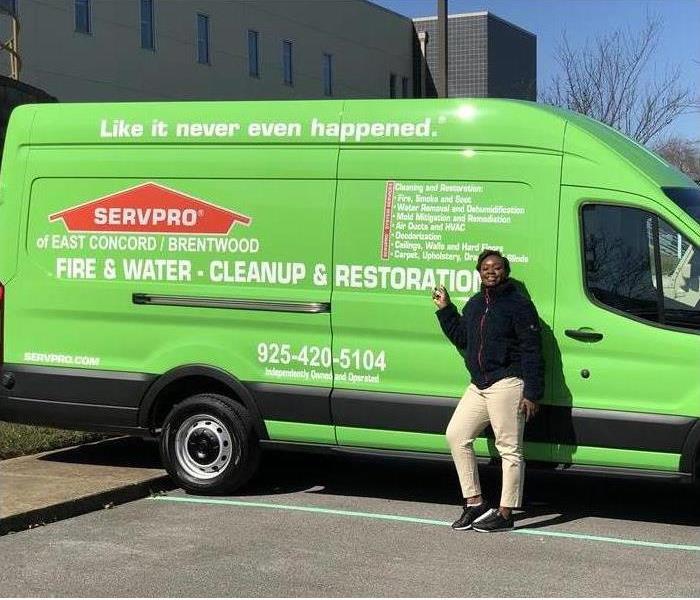 SERVPRO is available 24/7, 365 days a year to help with any size fire or water loss. Even if you just have a question, call us and we will answer you!
Three Reasons Why The Response Time Of A Restoration Company Is Important
Whether homeowners have had their home in Concord, CA affected by fire, flooding or storms, the damage that occurs as a result can be disastrous. A restoration company that has 24-hour availability and can respond quickly can benefit a home in many ways.

1. Accurate Assessments

After a home is damaged, receiving an accurate assessment of what has been affected can be useful to both homeowners and insurance adjusters. Knowing what has been damaged and what likely needs to be replaced can ensure the insurance adjuster provides a homeowner's insurance company with the relevant information. Once the claim has been made, the process of restoring the home can begin sooner rather than later.

2. Mitigate Damage

If a restoration company does not respond quickly to a disaster, the home that has been affected can become increasingly damaged over time. Water damage can cause mold to grow, structures can become weak and items that could have been restored with earlier intervention may need to be replaced. A restoration company that has 24-hour availability can respond immediately to a disaster and can ultimately mitigate the amount of damage that a home sustains.

3. Answer Urgent Questions

Having confidence in the company that is restoring a home is important for all parties involved. The process of restoring a home can be complex at times, and when homeowners, insurance companies or insurance adjusters have questions, receiving a fast response is often important. Whether a homeowner wants to know how their belongings will be restored or an insurance adjuster requires documentation, a restoration company that is always available ensures no question will be left unanswered.

With a quick response and 24-hour availability, a restoration company can provide adjusters, insurance agents and homeowners with accurate assessments while mitigating the damage to a home and answering any questions throughout the restoration process. Working with a preferred vendor that is always open can make the restoration process much easier.