4 Important Services Every Commercial Fire Restoration Company Should Provide
1/19/2022 (Permalink)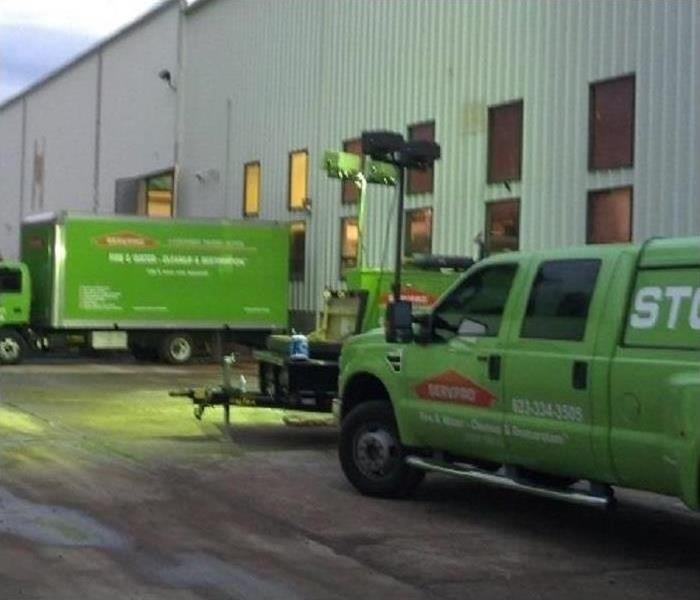 If you need assistance with emergency planning, or if you are currently dealing with fire damage and loss, contact SERVPRO, we can help you!
There Are Four Essential Services That Every Commercial Fire Restoration Company Should Offer.
If your building in Concord, CA, has been affected by a fire, it's imperative to contact fire damage restoration professionals to assess the situation and start repairs. Even if your business has not encountered damage caused by a fire, you should still be prepared. When looking at different fire restoration companies, you should make sure they provide these four services.

1. Emergency Contact

If a fire occurs at your business, you should be able to quickly contact a representative. They will likely ask you questions about the event and dispatch the nearest team to your location to prevent any further damage.

This is an important service as it can decrease the severity of the damage. Therefore, a company that is open around the clock is essential when choosing the right fire restoration professionals.

2. Assessment and Temporary Repairs

When a team of fire damage restoration experts arrives at your location, they should perform an assessment. Additionally, they can check your walls and furniture to give you an estimate of the costs and how long the restoration process will take.

After the assessment, fire damage professionals may protect your building with temporary repairs, such as boarding up walls and windows. They may also place tarps on the roof if it is damaged.

3. Water and Smoke Removal

If there is water damage, it should be prioritized first and removed immediately. Specialized equipment can be used to perform a smoke cleanup on affected surfaces and remove soot from walls and ceilings. Fogging equipment and air scrubbers can eliminate lingering odors.

4. Restoration

An excellent fire restoration company will also take care of repairs. This may be in the form of minor repairs such as replacing the carpet, furniture, or drywall. Major repairs include reconstructing parts of your building.

Whether you've been affected by a commercial fire or not, it's always good to be well-prepared. By checking to see if your fire damage restoration company provides these key services, you can relax, knowing your business is in good hands.