Our Equipment, Our Strength
5/19/2021 (Permalink)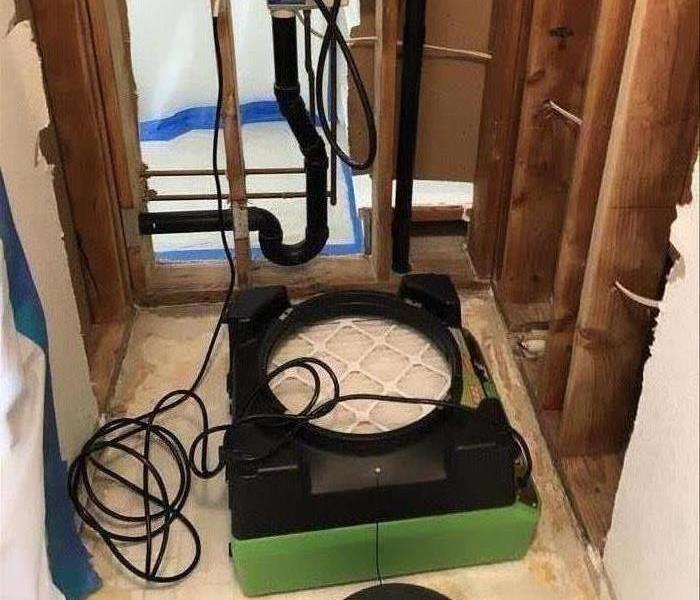 Green Phoenix Guardian R Pro HEPA Air Scrubber used for air filtration in mold or asbestos contaminated areas.
The PhoenixGuardian R Pro HEPA Air Scrubber is a compact, portable true HEPA air filtration device. When working in areas contaminated with mold or tested positive for lead or asbestos, we must use air filtration devices for the safety of workers and effective decontamination of affected areas.
Functionality:
Air scrubbers work by bringing air into the equipment and uses its filtration system to filter foreign particles that are in the air. By the use of a detachable outlet duct ring the restorer may attach a lay-flat duct quick and easy so they can deliver HEPA filtered air where they want it.
The Guardian R pro is a small equipment and draws less than 2 amps of power making it easier to use in places with limited space and saves power. The handle and stackable design makes it easy to carry around and store.
The PhoenixGuardian R Pro HEPA Air Scrubber is just one of the great equipment we have to carry out our mitigation processes.